Chic Shaper is another "bra accessory" to lift the girls. They're coming out with a lot of those lately. It kind of looks like a backwards bra that fastens at the front. It's supposed to be worn over your bra to give it a boost...so it's basically a bra for your bra. It's creators, claim it supports your back and improve your posture. Looks like it may have been originally marketed and sold to Chinese women but under the name "Chinese Wonderful Bra." Haha!  That bra looks EXACTLY like the Chic Shaper. This could explain why some women are finding the Chic Shaper sizes a little off.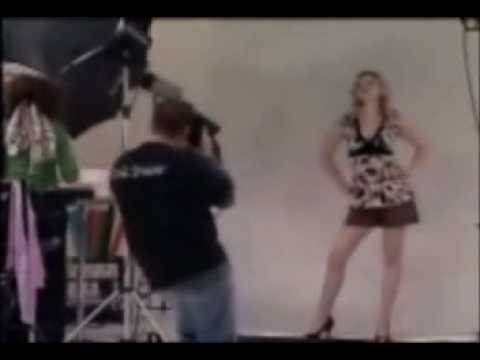 The video here is a taped version of the original just so you can see how it works. The video's owner is trying to point out various consumer persuasion techniques. Kind of interesting!
Chic Shaper Claims
Works with any of your existing bras to correct your posture while lifting and shaping your bust.
Creates a fuller look of a naturally added cup size.
The racer back design gently pulls your shoulders back to prevent slouching.
The material is lightweight, breathable, and latex free.
Double-stitched, padded seams are durable and comfortable.
You can customize the [tags]chic shaper[/tags]strap design to find the style that feels most comfortable for you.
The clear straps will allow you to discreetly use the Chic Shaper even when you're wearing tank tops or other tops with which you normally wear a strapless bra.
Box of Chic Shaper Includes:
2 Chic Shapers and 2 sets of clear straps for $20.00
Chic Shaper Sizes
XS/S (Bra Size 32-34)
M (Bra Size 36-38)
L (Bra Size 40-42)
XL (Bra Size 44-46)
Colors -White,Beige,Black
Advantages
It does keep your back straight.
It does pull your shoulders back and lift your bust.
Rachel Ray actually had some volunteers try on an assortment of new and innovative bras on her show. One just happened to be the Chic Shaper!
Her first volunteer Lynn, tried it out and was surprised with the [tags]shaving test[/tags]results. She said...
"It's extremely comfortable," "I usually slouch a bit and it's actually helping my posture." Rachael points out another benefit: "You've got some cleavage going on!"
Disadvantages
You can't wear it with anything tight because it shows through your clothes.
By what I've been reading, it's more suited for smaller women B cup or smaller and it's not working out so well for heavier set women because the sizes are just too small.
One lady who was a D Cup said it was absolutely impossible for her to wear even the largest sized Chic Shaper and returned it.
Some ladies mentioned that the size chart that they give you don't match up to American sizes. You may need to order a larger size.
If you wear certain tops or dresses in the summer you can't hide the back of Chic Shaper.
You can't adjust the straps easily to make them more loose.
Some women are finding it feels ok at first but it's so painful after a few hours and they've ended up return it.
The front folds over and cuts into your skin.
The straps are difficult to adjust.
The one thing that would really bother me is that during really hot summer days when you're sweating in an ordinary T-shirt I couldn't imagine wearing Chic Shaper. I know the material is supposed to be breathable but it's almost like wearing a tank top over your bra so that's got to be hot.
Chic Shaper would be great if they just would have made their product to fit American women instead of only Asian women.  Does anyone else have experience with Chic Shaper? I'd love to hear from you!!