Rapid Lash claims to grow longer lashes naturally. You may have heard about this eye lash growth serum on the news. The story goes that Glaucoma patients received drug treatments for their eye condition. Then began seeing a surprising side effect...full, long, lush eyelashes. The ingredients in the glaucoma drugs that are responsible for this are prostaglandin and cloprostenol. Cloprostenol began to appear in more and more products, like Rapid Lash. But there's a lot of controversy around these two key ingredients. You might be wondering if these eyelash growth products are safe.
Long before Rapid Lash came out there were similar products already on the market.  I found a lady who's used several different eye lash renewal serums for over two years. If you're interested in watching her video below, she explains how they've worked for her. She also answers some common questions many of you have about the safety of these products.
Advice From The Makers of Rapid Lash
Keep in mind results will vary with each person. It's essential to use this product as recommended on a nightly basis to ensure optimal results. Make sure you apply only a thin line to your upper eyelash. It increases the darkness, thickness and length of your lashes within 4-6 weeks.
Advantages
Many Rapid Lash users do report that it adds length, thickness and volume of eyelashes and eyebrows too!
The tube lasts longer than 1 month which allows you to at least use it for a full cycle so you can see if it really works for you.
There's also an improvement in darkening your lashes which is good if you're a a natural blonde.
For the vast majority of Rapid Lash users they have not had any problems.
Disadvantages
The price is a bit high since its around $45 for .1 fl oz. You need to keep buying the product to keep your lashes long. (Although you're lashes won't disappear over night if you don't use it.)
A few ladies report having allergic reactions to one or more of the ingredients in the product and experience swelling and itchiness around the eyes.
Some ladies experience slight reactions such as itchiness and redness on eyelids but not enough to cause them to stop using the product.
If you are planning to use it for your eyebrows as well as your eyelashes, your going to run out of the product  before one month is up which may end up being costly.
Some ladies are seeing results in a few weeks while others it takes up to 3 months.
Normally if you regularly pluck or wax your eyebrows over time these areas won't grow back eyebrow hair. If you start to use Rapid Lash on your eyebrows, it will fill in these areas where you don't want eyebrow hair growing.
Rapid Lash is one beauty product that really does work and yes there are small minority that do report problems with reactions but all in all, the majority who try Rapid Lash are very happy (almost shocked) that it works so well.
Other Alternatives to Rapid Lash
If you're worried about using Rapid Lash have a look at this video.There are several alternative treatments to get longer lashes such as eyelash extensions and tinting to name a few. I've tried the eyelash tinting at a hair salon and it does work but only lasts about a month.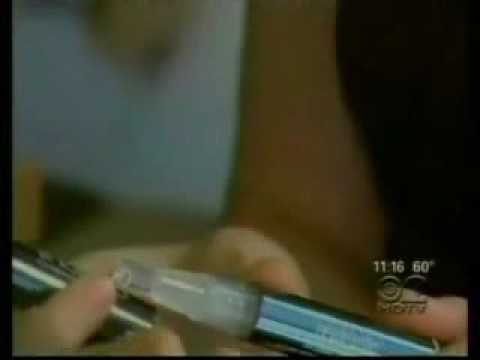 Below, Laura has been doing beauty product reviews and tutorials on her YouTube channel for three years. She has tried eyelash growth products during that period of time. I like Laura's review because shes not just trying to sell products. She really cares about find the safest, most effective eyelash growth serum for less.
These are the products she has tried over the years and her results.
1. Jan Marini Age Intervention - Used it for 18 months and felt it worked really well. Expensive around $110-$160 for .2 fl oz. After she found other products flooding the market and she wondered if there was something better.
2. Enormous Lash by Intuit Beauty - $95 for .2 fl oz. She was very impressed with it and it gave amazing length. Eyelashes became longer and stronger and started to curl which didn't happen with the others.
3. Lilash Eyelash Stimulator - Very impressed with that extra bit of growth and length that she never got with the other products. After seeing results with this product he felt that this was as long as her eyelashes would ever get. It costs $140 for .2 fl oz.
These are answers to some common questions
After trying all these products what do you recommend - She would recommend Rapid Lash (old formulation) or Lilash. Rapid Lash is selling a new formulation which she hasn't tried so the product to try (by default) is Lilash.
How do you apply them - You apply all of them pretty much the same way. It's just like a liquid eye eyeliner brush and you run it along the base of the top eyelashes before bed.
Do you apply it to your lower lashes -Some ladies want to apply it to the lower lash but it's much better to concentrate on the upper lashes since the product will seep through to the lower lash.
Have you suffered any side effects - Eyelash growth products have been quite controversial over the years with many FDA investigations done. She has used then for a really long time and hasn't had any side effects. Some users have seen darkening of irises or skin at the top of lash line slightly redder. She feels that this was from the first generation of the Jan Marini product which was pulled from the market. Laura also tried Jan Marini but the only effect she had was her eyes stung slightly if she got the product in her eyes. She hasn't had that problem with Enormous Lash and Lilash.
How long does it take to notice a difference -It takes 4-6 weeks before she noticed any change in her eyelashes.
Do you're eyelashes stop growing if you stop using the product -After she stopped using the products for 2-3 months she didn't notice a difference. Her eyelashes were still healthy and long.
Are there cheaper alternatives - Ardell Brow and Lash Accelerator around $5 and people are getting good results with it. And also Mavala Double Lash around $20.
What eyelash serum are you trying now -Shes trying the reformulated Enormous Lash. The reason she wants to try it is that it's parabin free and there is no added derivative from the glaucoma medicine (Prostaglandin) so its more natural safer formulation.