Bumpits is the newest hair accessory craze. I'm not sure how I missed this...I finally saw it on TV the other day. A lot of you ladies were looking for the Bumpits  (Big Happy Hair Bumpits) over Christmas. They're basically hair volumizing inserts to create that height or bump on the top of your head. Kind of reminds me of the 60s hairdos with the headband look!  I think a lot of celebrities wear their hair this way. It's also rumored that Sara Palin even wears a bumpit!  The idea is to create a whole new look without having to tease and backcomb your hair for volume at the roots.
What are Bumpits?
The [tags]Bumpits[/tags] set comes with a total of five pieces. The largest one is called Super Volume Rockstar Bumpit. Oh cool name! This one gives you a LOT of height, and probably isn't one you would use often. There are two classic volume bumpits which you'll probably get the most use from. You can even use two of them together to create other unique looks. The smallest are the two Princess Bumpits. These are for adding small bumps in your bangs. The set also includes a helpful instruction page to show you how to go about achieving different looks.
Pros
Quite easy to use and takes only a minute to style your hair!
With thick or curly hair it works great with the bump it. You can wear it down or clipped back on the sides and you can't notice it in your hair.
You can use the bumpits size that's best for you and even use a combination of them to create a different look.
There are four different shades so that they blend well in your hair.
It really stays in place and does not move around on your head even if you vigorously shake it around.
You can create so many more styles and you're only limited by your imagination.
It's a really trendy style right now that you can achieve with little cost and effort.
Saves you time having to tease your hair to create volume.
I personally love wearing headbands but the problem is you need to have that lift in the back to make that headband look good in your hair.
A set is $20 and you don't have to buy it online. It's at Sally Stores.
Cons
It's a whole different story for ladies with fine hair.  Even after a lot of back-combing and use hair spray to help the Bumpit grab onto the hair, the bump it doesn't look natural on the head. See this pic?
The rock star bumpit (the largest in the pack) is way too big for some ladies and they'll never use it.
Different hair types will handle these differently and it may take some practice. Also if you have a smaller head a bumpit will add more of a dramatic bump on your head to the point where it may not look natural or be able to blend well.
Long hair worn down without any headbands or accessories may require two classic bumpits instead of one.  It needs to stay rounded with a nice shape.
You can find a set of Bumpits at www.bumpits.com for $9 plus $8 p&h. I also find them on eBay for a little bit less. (Brand new in box
)
Bumpit Hair Tutorials by Emily
How to Wear Bumpits with a Headband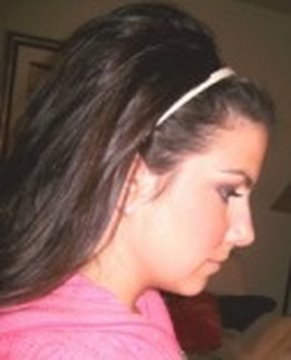 This tutorial shows you how to incorporate the regular sized Bumpit with a headband.
How to Wear Bumpits Halfway-Up and With a Ponytail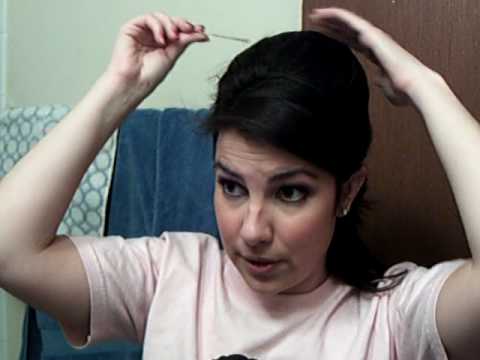 Here are two more ways to wear your bumpit! Emily is using the Classic bumpit in this video.
How to Wear the Mini Bumpits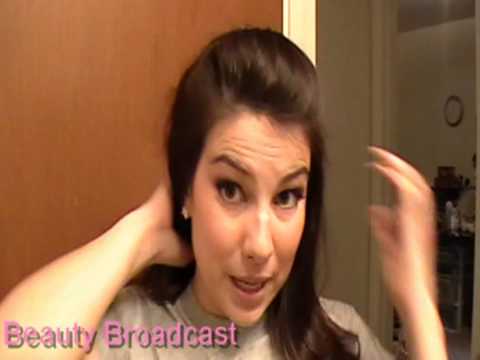 This is a tutorial showing an option for using both of the mini bumpits.
In Review
Bumpits looks like it has many happy customers. I'm a little concerned that if you have a smaller head or thinner hair that it won't work so well because the bump looks out of place and too noticeable. But for $20 you can't go wrong if you want to give it a try anyway. I love the idea that you don't have to tease and toil over your hair to get that volume in the roots. By the way, if your looking for a how to curl hair the quick easy way with a flat iron, please check out these how-to videos.