The Cracked Heel Stick was introduced in March, 2009, and according to the May 13 airing of the Discovery Channel's Pitchmen show, was a huge success. The ad really catches your attention with the sandblaster being applied to the ladies feet. That's how I feel sometimes when my heels start to crack and then bleed. It almost seems like no lotion will ever heal your skin.
Just so you know, there seems to be similar looking heel sticks with slightly different names. There's the Heel Stick (featured on The Pitchmen show) and the Heel Tastic (current infomercial). On HSN it's called the "Earth To Skin Care Cracked Heel Renewal". I've also seen it named "Luxuriant Cracked Heel Repair". Whatever the name they go under the main point is, do they work. Also, if it's not the best product out there what are some solutions to solve your cracked skin dilemma for good.
I've looked at both infomercials for the Heel Stick and Heel Tastic and the products are identical. The only difference is that the Heel Stick has a 2 for 1 offer for $40. The Heel Tastic also has a 2 for 1 offer plus  a bonus 10 piece grooming kit all for $60.
Advantages
For most people, it heals the cracks and provides relief almost immediately.
Contains anti-fungal and anti-bacterial oils which is good if you have infections and itchiness in your cracked skin.
Heel Tastic is available at Sally Stores and someone else has seen it at Walmart for $10 if you want to give it a try. I suspect it may be at Walgreens since it's on their website.
Disadvantages
You have to keep using the product otherwise your dry skin comes right back. It makes your skin feel better but it doesn't improve your skin for good.
The scent is extremely strong with an unpleasant medicinal smell.
There are complaints that the tube doesn't last them long. It's only 6 oz and you go through quite a bit of it and need to get more.
Since it's in a stick form, you'd think that you wouldn't get your hands messy with the cream but this isn't the case. The lotion in the tube is a solid but turns soft when you apply it and it smears all over the hand and the tube.
Dr Mercola as has several very important tips to avoid dry winter skin.

This is really kind of scary. He mentions that ingredients in lotions like "sodium lauryl phosphate" are used as engine degreasers and to clean garage floors. It doesn't actually even stay on your skin and goes into your blood stream. So it's the same as eating it! Also the ingredient "Aparabin" mimics estrogen in the body and increase your risk for breast and prostate cancer.
The best lotion I personally use for extremely dry, cracked skin.

Since Calgary has extremely dry climate, I have tried a large number of different types of lotions for my dry skin. I have one that I can honestly say works on the most cracked, dry skin to actually heal it so you do not have to keep reapplying several times a day. I found the product after getting a pedicure at my local nail salon. The name of the product line is "Gerwhol". The one you need is called "Gehwol Med Salve for Cracked Skin." It's from Germany and they do have a site at gehwolonline.com.
You can also buy it from reputable sellers on Amazon USA. I know a lot of salons that do pedicures will carry this product as well. The only thing is that it's $15 (plus shipping) for a small 2oz tube...I guarantee you it will work on your dry cracked skin. Although it's expensive you only need a small amount. By the way, if you're feet are extremely calloused and rough you should treat yourself to a pedicure. (Once a month till your feet are heeled.) It's excellent to get all that dead skin off and heal your feet for good so you don't have to rely on any product to heal them.
Make your own super rich, all natural body butter
Here's a recipe so you can make your own rich body butter (which can be use on dry feet and elbows). It's much cheaper and more effective than any lotion on the market and you can eat it! It won't harm you. It's all natural and very effective for dry, cracked skin.  Thanks to Tina over at SparkWisdom on YouTube for this how-to video.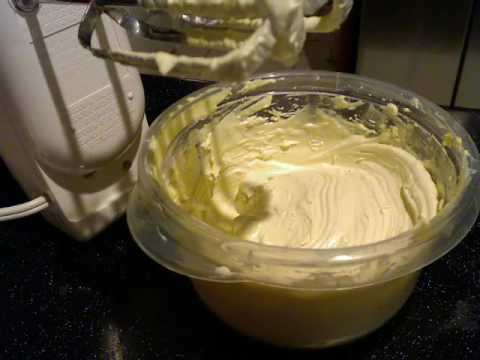 Recipe Ingredients
2 TBSP 100% Unrefined Shea Butter
1 TBSP Coconut Oil
2 TBSP 100% Cocoa Butter
1 TBSP Almond oil
1 TBSP Jojoba
1 TBSP Raw Honey
Apply body butter and wear cotton socks. Do this twice a day and you'll see results.
The Heel Stick looks like it works but not a permanent solution for dry cracked heels. I noticed that some consumers that have bought really good quality lotions in the past and had success with them actually thought HeelTastic wasn't that great. If you've never had any success with lotions you might think that the Heel Stick is the only solution but honestly I can say from experience that Gerwol and really rich body butter might be your best bet for the long run for keeping the cost down. You should never have to go on "autoship" for a lotion..that's what HSN does and that's just ridiculous. Here's another very popular infomercial for a beauty product that's controversial...called Rapid Lash.