The Radio City Christmas Spectacular Starring The Rockettes is such a holiday tradition for so many of us.  Well, The Rockets have been around since 1933. So that makes this year their 75th anniversary! Time Life and Madison Square Garden Entertainment, partnered up to create a special 75th celebration.
They filmed this show last year and it will be broadcasted on NBC on Dec 1, 2008! They also recorded a 80 minute DVD which was released on Nov 4th. I love the Rockettes and wanted to share these two video segments with you.  In my opinion, The Parade of the Wooden Soldiers is one the greatest choreographed music pieces of all time.  The Live Nativity is as visually beautiful as ever.
Actual footage from the DVD
Below is the double-decker bus and virtual tour of NYC. I love this part!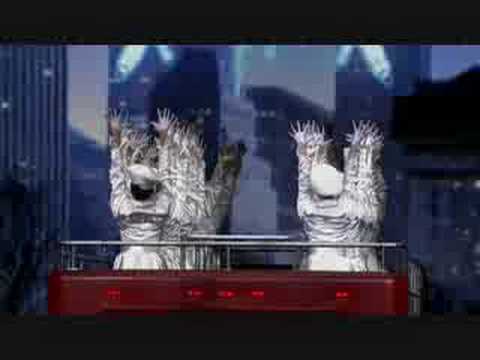 Here is the Dancing Rag Dolls segment!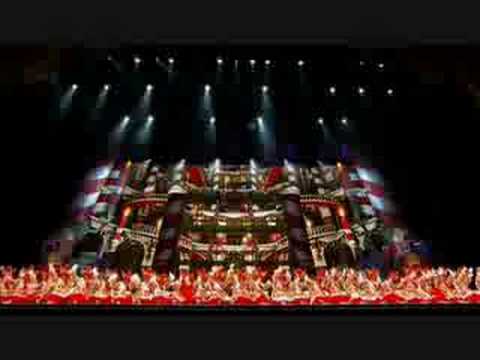 These are the actual video footage from the new DVD. The production is so magical! It's always so full of breathtaking imagery, dramatic theatrical lighting effects, flying characters and an array of glamorous costumes. Plus live fireworks display on stage!  Want to see how the DVD was rated by other consumers? Read below to find out!
Radio City Christmas Spectacular on DVD Comes with Bonus Gifts



The reason I am reviewing this DVD is because Time Life is the one who remastered the event. I thought this was pretty neat.  Time Life has included two other bonuses with the main DVD.
Behind the scenes bonus DVD -It's called Diamond at the Rock.  It includes a documentary that takes you behind the scenes of the legendary Radio City Music Hall, and a look into its 75 year history. They touch on past  performances and other historic concerts. There's also other stories including the day New York announced that Radio City was closing down. As well as its return to glory with the magnificent renovations.
Radio City Commemorative Ornament
which is a limited edition, as seen here.




Here are all the Scene Selections from the DVD
1. SHOW OPEN
2. SLEIGH RIDE
Through the snowy mist of a magical Northern Forest, the world-famous Rockettes® are revealed as Santa's reindeer, eager to make a special unscheduled flight—to New York City!
3. SANTA FLIES TO NEW YORK
Jump right into Santa's sleigh as it zooms over the frozen North, past international borders, and right to the doors of Radio City Music Hall.
4. THE TWELVE DAYS OF CHRISTMAS
Santa brings up the Music Hall curtain for a rhythmic, rousing tap rendition of the beloved carol.
5. THE NUTCRACKER
A cherished story of childhood dreams coming true.

6. THE PARADE OF THE WOODEN SOLDIERS
Everybody's favorite toy comes to life.
7. NEW YORK AT CHRISTMAS
The Rockettes® board a double-decker bus for a whirlwind holiday tour of Manhattan. Join them as they take in the sights, from ice-skating in Central Park to the pulsing neon heart of Times Square!
8. HERE COMES SANTA CLAUS
How does Santa do it year after year? He can be everywhere at once! See for yourselves…
9. MAGIC IS THERE
Santa gives a pair of young friends a hand with their last-minute shopping. Along the way they get a magical trip from Times Square to the North Pole and back again.
10. CHRISTMAS MEMORIES
A handmade card—from us to you—offers a warm look back at a very special holiday tradition.
11. LET CHRISTMAS SHINE
The Rockettes pull out all the stops in a Diamond Celebration. The entire company joins in a heartfelt message of hope and love.
12. THE LIVING NATIVITY
The beautiful and inspiring story of the first Christmas—told reverently in pageantry, music, and scripture.
13. JOY TO THE WORLD
Help the cast celebrate the arrival of this happiest of seasons!
Positive things consumers are saying about the DVD
Its full of state-of-the art special effects, including fireworks, delicate snowfall and Santa flying over Radio City's great stage.
Most of the old favorite numbers were included and many spectacular new pieces (my favorite being the double decker bus ride through Manhattan).
It's nice to see the expression on the kids faces in the audience.
There is considerably more footage of the show than was televised on the network.
Because it's so unique it makes for a really unique stocking stuffer!
A lot of these types of productions you feel like you are 10 miles away...with this one you felt like you were front row, center!
Colors are really dynamic if you have an HD or flat screen TV.
The DVD is reasonably priced at only $20. Time Life  has also included the behind the scenes footage and commemorative ornament in that price.
Here's a point that consumers did not agree on 100%
Depending on what quality of TV you have and what DVD quality you are used too -Some thought it was clear and crisp with good sound quality while others thought Time Life  did a terrible job of remastering this DVD.
Negative things consumers are saying about the DVD
The music halls grand organs couldn't be heard during some of the numbers.
On the whole it is great, but there are too many rear views of the Rockets. Their routines were never meant to be seen from behind. (I'm sure the guys aren't complaining!)
There are a lot of new songs that are not holiday music.
There is no more opening number with the Great Organ playing well known holiday songs.
The closing number with the Nativity Scene no longer has the poignant narration of 'One Solitary Life'.
Actual comment from Mark Dye in Florida
This is 2008 the last time I checked. I've never understood how someone can film a show or movie in wide screen and then forget to render the DVD in anamorphic video. The poor mastering job and the 2.0 Dolby stereo soundtrack (as opposed to including a 5.1 Dolby Digital surround track) are the only disappointments with this title. The show is awesome. Until someone wakes up over at Time Life, this will be the best we can hope for. It's better than not having it.
The Radio City Christmas Spectacular looks pretty good in the youtube DVD, video segments above. I'm not quite sure if I should bother buying this Time Life music DVD. I may just record it while I watch the [tags]radio-city-christmas-spectacular[/tags]special on TV on Dec 1st. Although it is only $20 so you won't be out of pocket too much money if you are disappointed with it. Just watch those delivery times. You may not get it in time for Christmas if you do order it now from Time Life. From reading some of the consumer comments on the net, I do believe they sell it in stores...