Does the SlenderTone Flex Work? Wondering if this belt is just like all those ab belt, ab trainer gadgets from the past? At first glance it sure reminded me of similar ab workout belts from years ago. They were pretty much all labeled ineffective and some even recalled. SlenderTone is one of the first ab belts that has actually been cleared by the FDA.  Have a look at this [tags]slendertone flex[/tags] video review, and a summary of some pros and cons and hints for using this ab trainer.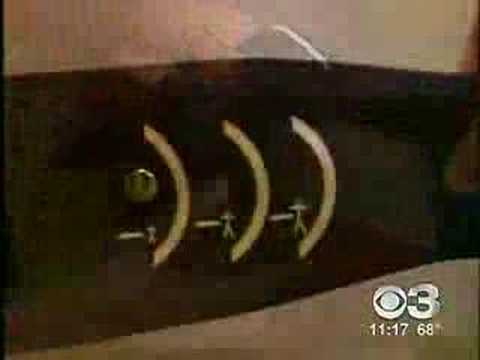 What Comes With the SlenderTone Flex?
Slendertone Control Unit
Belt Fits Waist Size 27" to 47"
3 AAA Batteries
3 Gel Pads
Instruction Manual
Quick Start Guide
Whats so great about SlenderTone? It targets the muscles that you can't see.  The muscles that are more difficult to reach with conventional exercise.
How exactly does it work? It mimics the body's natural muscle movements. Signals are sent between the pads, switching on the nerves that control your muscles and causing them to contract naturally.  When the impulse stops the muscle relaxes. EMS technology has been used for over 40 years in hospitals, clinics and physiotherapy practices around the world to strengthen and rehabilitate muscles.
What does this feel like? When you first use this device try to build up the intensity of the impulse very slowly. At first you might find that you need to use it on a very low setting. After a few days you can turn it up. It's a light, tingling sensation and its really quite pleasant as long as you don't turn it up too high.
As you increase the intensity, the sensation goes from a mild tingly feel, to a distinct muscle contraction. This is when the you and the product, are working to the optimum! The muscles simultaneously contract and then relax similar to the regular muscle contraction experienced during normal exercise.
If you do get it too high with the setting it starts to sting and become unpleasant. So, just use it at the level that suits you.
Advantages
Clinical studies show that this product does indeed work.
If you are already slim, it really does help tighten the abs but it will take around one month to see results.
You can walk and tone with your belt to get both toning and cardio in one session!
It works well not only for the ab muscles but for thighs, bottoms.
Disadvantages
Quite expensive with a $120 price tag.
As per SlenderTone company, "If your overweight you'll be less likely to notice results and may require dietary and exercise regimes to change for results to become noticeable".
It won't melt your fat away or burn fat.
The sensation is really weird at first. It's kind of like a spasm that tightens each muscle and releases it.
You have to use it every day to see results.
You'll have to replace the batteries since they last around 40 hours.
The gel pads effectiveness will soon fade and they need to be replaced around every 4-6 weeks.
Where Can You Pick One Up?
If you're still interested you can pick up the unit and replacement pads (when needed) at www.slendertoneusa.com and also on eBay.

Handy Hints
1. SlenderTone recommends you use five toning sessions every week for the first six weeks. Then to maintain your tone, use three times a week.
2.  If you miss a day you don't really have to worry about it. Just be sure to do a session the day after.
3.  For the best workout during a session, increase your toning level every five minutes. For example, the first five minutes use level 50, then the last five minutes level 70. Use the highest toning intensity that you can. Slendertone has a total of 99 levels. The more you push yourself, the better the results you will see.
4.  You have to start on a low setting, as otherwise your muscles would go into an unpleasant spasm.
5.  Only use your unit once a day. Extra sessions on the same day don't necessarily mean you'll get extra results.
6.  Before each session, wipe down your stomach with a towel to remove dead skin. This gives you the most effective workout.
7.  To continue to get the best toning session, they recommend you change your gel pads every 4 to 6 weeks.
8.  The best location for the pads is placing one in the middle over your belly button. Put the other pads to the sides between your ribs and hip.
9.  Take two rest days ever week so your your muscles have time to recover.
10.  To help motivate you to achieve your goals, you can keep a record of your toning intensity.
11.  Adding wetness to the gel pads, will improve the conduction into the muscle and you won't have to replace the pads as often.
12.  One SlenderTone user claimed to increase the effectiveness of the pad, he just use a water base lube to keep the contact uniform across the pads.
So Does SlenderTone Flex Work? This system is effective but don't expect instant results. It actually takes about a month to see the difference. The biggest complaint I saw from users is that the pads always need replacing. By the way, I saw another As Seen on TV fitness product by the name of Sport-Elec that does not need replacement pads. Also some consumers were a little bit angry at the fact the company keeps rubbing it in that it's for "slim" people only and they  promote it for only "slim" people. Understandably so!  SlenderTone is easy to use, once you get the hang of the settings.