The P90x Workout System sure has a lot of testimonials on the web. This is because the Beachbody website has a business opportunity where you get paid for every order sent to the Beachbody website. Of course nothing wrong with that but the thing is, most people who are using and promoting it aren't interested in pointing out its flaws. So I wondered if this system is this anything revolutionary and most importantly, does it really work as advertised?
The P90x workout program is a packaged set of DVDs features a dozen sweat-inducing, muscle-pumping workouts. These include abs, cardio, core, yoga, plyo, legs and back, chest and back  and much more. Trainer Tim Horton claims that it's designed to transform your body from regular to ripped in 90 days. The so called secret is an advanced training technique called "Muscle Confusion" which accelerates results by constantly introducing new moves and routines so that the body never plateaus.
Advantages
Tony and the gang are inspirational and fun. The DVDs are serious workouts, yet you are still having fun and laughing at the same time.
The DVDs showcases people with different body types and shows their results. Some of the co-hosts are older, and one guy has only one leg. So knowing that those people can get through the workouts motivates you.
The program keeps you interested and offers variety.
Everything is laid right out for you so you never have to think about what work out your going to do for the day.
It's easy to skip right the the move that you want since the DVDs have an easy navigation system.
You'll constantly be striving to do the moves since they aren't easily mastered.
Options are presented so you can modify the moves when needed.
You need very little to actually use this system. Just an inexpensive door frame chin-up bar and a few dumbbells.
Perfect workout system if you want to stay fit while on the road.
There are many satisfied P90x users who claim this system really works and makes them so much stronger and flexible.
The beachbody.com site offers Message Boards and chat room which are available 24 hours a day. It's offers a place to go for motivation, guidance, and peer support. It's actually good resource if you want to get more info and see what others are saying about the course and common problems, etc.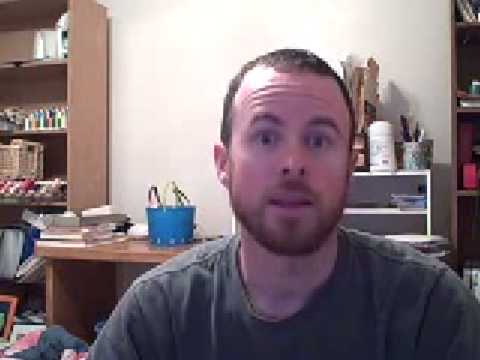 Scott is a personal trainer and he explains what he thinks of the P90x system and what "muscle confusion" is.
Disadvantages
As Scott mentions in the video, there's nothing revolutionary about this workout program. It is the same as just switching up which days you do which exercises (The nice thing though is that everything is laid out for you so you don't have to think about what workout your going to do that day.)
If you are a beginner you'll need a lot of determination and stamina. It's not impossible but it's very difficult. You can take the fit test (link is below) to see if you can do the basic moves. P90X is more for those who have been training for at least 1 year at about 3-5 times weekly.
A big part of the program is also the diet but the recipes are complicated and only make a couple of servings. After a long days work some P90x users found that they prefer to stick to easy meals that their whole family wants to eat.
Tony Horton of course is the creator and trainer of P90x. Unfortunately he has a personality that turns people off. He's full of himself, not sincere, belittles others babbles on and doesn't explain the exercise properly. It's not so bad at first, but when you are watching these DVD's everyday it will get really old.
Of all things the DVD packaging will scratch your DVDs so be careful when removing them. Most DVD's you buy come in a plastic case where the DVD is suspended above the packaging. With the P90x set you have to slide out each DVD from a book format with cardboard/paper sleeves! How dumb!
Other things you need to know about the P90x System
They don't tell you this before you order the P90x System but you need to pass a fitness test before you start the program. Here is the P90x test. The minimum requirements are listed at the lower part of each page in black.They recommend that if you can't pass the test to start with something lighter.
P90X is a good work out if you, can't get to the gym and want someone to tell you which exercises to do at home, you are prepared to follow a very specific diet you have 75 min at a time to work out for a total of 90 days.
As you progress through the program it's good to see proof of it on paper (how many reps, weight used, etc.). This might not seem like a big deal at first but a few weeks into the program it will.
The workout set is extremely challenging for your body at first. Don't hurt yourself trying to finish your workout. Your muscles will "reach failure" and literally stop working which is what you want. You'll need to  stop and rest for a bit.
P90X isn't a miracle workout system but if you want a DVD set that tells you specifically what to do like... do this exercise, have your water break now, do this many reps, than you'll like this system. If you want to go to the extreme, take your fitness to a whole new level, have LOTS of will power and are willing to dedicate major time/ effort than the P90X program is for you.