Neru Patch Therapy is a detox patch that supposedly helps to detoxify your body and increase your circulation. You apply a patch per foot for 12 hours while you sleep. In the morning you can see the pads change color which is suppose to be the toxins that are drawn out while you sleep.
A Japanese doctor developed Neru Patch Therapy for Foot and Leg after many patients complained of chronic foot pain.  Patch therapy has been used in oriental medicine for many years. The company who made this new product seems to now be promoting  foot and leg health. Specifically for circulation rather than to detoxify your body. It's been sold worldwide for over 10 years and has had great success in Asia and in Europe.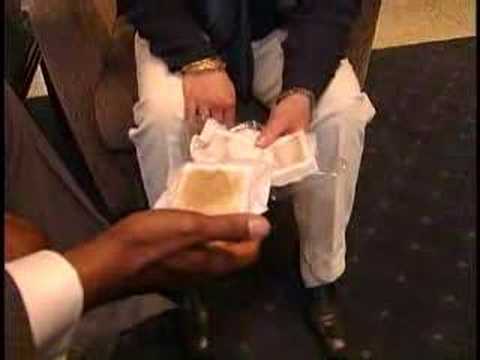 In many forums, I've read that people have had success with reduced swelling of their legs. The main site mentions that the pads also reduce pain in the feet, increase circulation and help the reflex points of your feet.
I can see how they could increase the circulation due to the menthol in the patches. They are applied at night because that is when the body tries to repair itself.
Neru Patch Therapy - Advantages

Comfortable on feet while sleeping.
Convenient and instant gratification because you can see them change color.
Neru Patch Therapy - Disadvantages

I am big on detoxifying the body but not one of the four video reviews I saw mentioned that there is no conclusive evidence that they actually work. If the detox effect does work its probably quite small.
Their main [tags]neru-patch-therapy[/tags]website just gives you links to an assortment of drugstores which I thought is quite odd.  If you stand behind your product wouldn't you sell them from your main website?
There is no guarantee from the company.
To summarize…
Neru Patch Therapy has been on several different video reviews on the subject of detox patch therapy and they have come to similar conclusions. All the testers or holistic healers came to the conclusion that there is no proof that they actually work. Of course it won't harm your health because they use all natural products in the foot pad.
I also asked the owner of a health store about these patches and she didn't seem overly excited about them. She referred me to a service I've heard about that I really want to try. It's called a detox foot bath. I would be more inclined to try that if you have it in your area. She mentioned that a friend of hers tried it and really felt the difference! It will obviously be taking much more toxins out of your body than these small patches. So for the price of $25 for a foot bath you can get more value for your dollar.