The NuWave Oven is yet another culinary weapon for your dinner-making arsenal. It just wouldn't be right to use our traditional oven, that's just not high tech enough. The infomercial half baked claims suggest that there's a new and better technique. Infrared cooking is supposed to cut your cooking time in half making gourmet meals in just minutes.
The NuWave Oven is a countertop oven that claims to combine the power of conduction, convection and infrared cooking. It works much like a convection oven would. It has heating coils on top and a fan to blow around the hot air.
Advantages
No preheating an oven.
Automatic shut off so you don't burn your food.
Won't heat up your house on a hot day.
It's energy efficient.
Cleans up quickly and easily.
More healthy for you since the grease, oil and drippings are dropped into a tray keeping it away from you main dish.
It does a good job of cooking up all the instant stuff that you can buy in stores like all that frozen food in bags. Such things as french fries, tater tots, hotdogs, hamburgers, meat pies, pizza and frozen veges.
Disadvantages
It's width is quite big so its going to take up a lot of countertop space.
The height isn't that tall so can't fit in a large chicken or turkey.
You have to use the special instructions that come with the oven to check temperature and time. Since the NuWave cooks differently than a traditional oven you won't see the traditional temperature settings.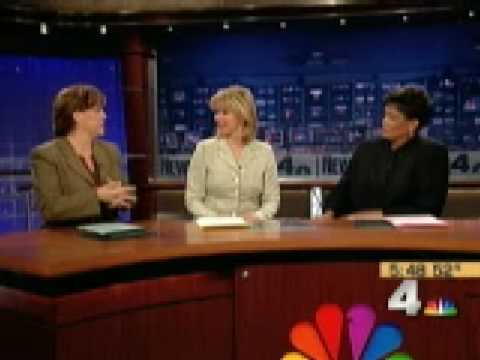 NuWave Oven Tests
In another review [tags]nuwave oven[/tags]review, Fox 5 News tried the following in the NuWave Oven Pro.
Turkey breast

- Turkey breast in the regular oven took 25 minutes longer to cook than the NuWave Oven. The girls did a blind taste test on the turkey from the regular and NuWave oven and they both looked and tasted the same. The turkey was moist and tasty.

Fish Fillet

- The fish baked in the regular oven and in the NuWave Oven turned out the same and was very tasty.
Pumpkin bread - They baked two loaves. One in the regular oven and one in the NuWave. The bread from the NuWave was burned on the top. The loaf from the conventional oven looked a lot better, but it took about 10 minutes longer to bake.
In a separate test another News Channel tested the following...
Frozen chicken breast - Tough, rubbery and didn't taste good. It did a great job of cooking the asparagus.
Defrosted chicken breast - Edible but tastes like it was cooked in the microwave.
Baking chocolate chip cookies - The cookies aren't cooked all the way through.
Still want to pick up a NuWave Oven? You can find them on www.mynuwaveoven.com, www.nuwaveoven.com, www.shopatshowcasecanada.com and eBay.
NuWave Oven has too many limitations to justify the large price tag. This one's kind of a mixed review. You may find that adjusting the cooking settings will give you better results. It seems that some NuWave oven users absolutely love it so it can't all be that bad. Overall, it does certain things well, and other things not so well. At least the instruction book is honest and does point out what it does and doesn't cook well. I find that broiling with a regular little toaster oven does a great job of cooking up meat and other dishes and it sure didn't come with a $120 price tag. It's always that nice crispy taste and you don't have to waste energy hitting up the big oven all the time. I guess I spoiled the plot line on the Micro Grill review with the way the headline was written. Oops..