Perfect Brownie Pan is been touted as a brand new product but it looks like they've just renamed the Slice Solutions Brownie Pan. They may be testing different marketing methods by rebranding and renaming it. Well the infomercial definitely got me drooling of those ooey gooey brownies. Darn it I hate it when they do that...If you love to bake from scratch and you make those sticky squares like rice crispy treats, bar cookies etc than this is a really neat baking pan for keeping those treats perfectly square and easy to pull out of the pan.
Perfect Brownie Pan Infomercial Claims
Bakes each piece separately so they are flakey and crispy on the outside, but rich and gooey on the inside.
The non-stick divider is so slippery not even yummy marshmallow treats will stick.
The non-stick way to bake, slice and serve your favorite treat.
It's not just for brownies but any square baked in a pan.
Bonus- Recipe guide for a variety of treats and 10 decorative stencils.
The Perfect Brownie Pan is really easy to use. Simply coat the brownie pan and dividers, pour in the batter. Then slide in the [tags]perfect-brownie-pan[/tags]dividers to separate the batter and make sure it clicks into place and into the oven they go. After baking place pan on the cooling rack and just drop down the sides of the pan. The bottom will stays put on the rack to cool.
Advantages
No need to line your pans with foil to prevent sticking.
Squares do come out very easily and perfectly square. The divider cuts them all the way through so no more struggling to get single pieces of brownie out of the pan.
The removable tray bottom also acts as and serving tray so you can literally bake, slice and serve.
From a baker's standpoint, being able to pop the squares right out a pan is a good thing since they tend to continue to cook in the pan when you take them out of the oven.
Disadvantages
The instructions say that even though it's a non-stick surface, you still need to really give a good coating of cooking spray on the brownie pan and dividers before using.
It costs $30 if you buy it online if you include the shipping and handling. You can actually purchase it at Bed Bath and Beyond for $20. It may also be under the name Slice Solutions Brownie Pan.
One lady mentioned that she found a small amount of batter leaking out the bottom of the pan since it's since it's removable. Her suggestion was to put the Brownie Pan on a cookie sheet while baking. I'm thinking that this may effect how the brownies cook..but just beware it might leak.
Don't use the recipes that come with the pan since a few ladies have reported that they're terrible!
Looking for a really good brownie recipe?  The Bliss Tree blog offers the best brownie recipe ever!  Want some recipes for a variety of squares? I really love AllRecipes.com. Choose only the recipes with both high ratings and high number of ratings. The only thing is I'm not sure how different they'll cook with this specific pan.
The pan is available at www.perfectbrownie.com $20 plus $9 s&h. Its also available on eBay and Amazon for less.

Ok who else is obsessed with brownies? Here's some more baking tips!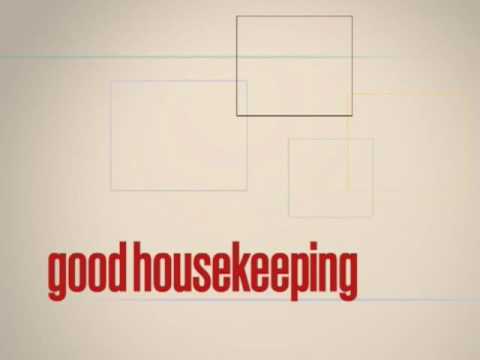 The Perfect Brownie Pan aka Slice Solutions Brownie pan gets two sticky thumbs way up for giving us an easier and neater way to dig into those squares. And now for another kitchen gadget review, the Eurosealer!