Bendaroos kind of reminds of the pipecleaners we used as a kid. We used to make little figures and animals by bending the wires. This is basically how Bendaroos works but their basically colored wax on a string. You can easily conform them to any shape. They can also be cut and stuck together without tools or glue.
It comes with 250 rainbow colored Bendroos plus 250 more Bendaroos in neon colors. They also include a fun guide for different craft ideas. You can find this product at Walmart or Walgreens. Product is very popular so phone before you go to pick them up! Wikki Sticks are very similar to Bendaroos but Wikki Sticks don't have the variety of bold colors like Bendaroos.
Here's a really great [tags]bendaroos[/tags]review that Heartland News did recently showing you what a classroom of younger kids thought of Bendaroos.

Pros
Sticks hold their shape
You can cut them
Kids can build, draw, transform and decorate anything
Kids can make neat decorative effects on the most ordinary items
Multiple colors – regular and neon included in pack
No glue, mess or stains
Unbreakable
Unbend sticks to reuse over and over again
Could be used for adult decorative craft projects even though its marketed to kids
Cons
It's a choking hazard for children under three.
There aren't a lot of creative designs in the Bendaroos fun guide. The infomercial makes them so irresistible for kids yet don't give them enough neat projects and kids.
Unless your kids are very creative they may get bored of them quite easily.
Smaller children might not have the manual dexterity to play with them on their own and may need mom and dad's help.
Both Bendaroos and Wikki Stiks leave a waxy residue on hands and surfaces. The worst part would be if you're kids drop them on the carpet and step on them. These toys will leave a residue and carpet lint will be on the sticks.
There is an issue with the billing system at the Bendaroos site. I'm not suggesting they are doing this intentionally. There are a few people who report that, once there after placing their order they are asked if they want an upgrade to buy more sticks for less money. But beware because each has an additional shipping and handling charge.
There is no summary of your order before you check out. Then apparently if you call the office you have to wait around 4 hours for the order processing to go through before they can correct your order.
If it's more convenient for you, you can pick some up here on eBay.
Bendaroos Art Ideas - Update Many of you are looking for creative little things your kids can do with Bendaroos. I scoured the internet and I did find something on the Wikki site. This product is very similiar to Bendaroos.  They aren't really exciting but I appreciate that they at least put something up on their site for kids. Bendaroo or Wikki Craft Projects Bendaroo or Wikki Educational Type Craft Projects Here are the links that open in a new window. Scroll down to the very bottom of the Wikki site pages. Then you'll see pg 2 you can click on to see more crafts. You can also use those dot to dot books where kids trace the pictures. Kids can use those to trace a picture than let it dry and peel it off. Jennifer commented that her daughter uses pipecleaner art ideas when making Bendaroo crafts. Here's some Bendaroos/pipecleaner art ideas on video. By the way, if you still want to try Bendaroos you can buy 500 piece Mega sets on eBay for a fairly good price.
More Bendaroos Art Ideas
If you're kids are looking for more creative ideas I found this "Pipecleaners Gone Crazy Book". It has step by step pictures to show your kids to make all sorts of things. They can of course substitute pipecleaners for their Bendaroos. It covers the basics and kids can make the following... with easy step by step instructions with pictures so kids can understand. Flower, bee, bear, caterpillar, butterfly, dog, lion, tiger, mouse, bird, dinosaur, people, jewelry and food.
Pipecleaners Gone Crazy on Amazon
By the way, Martha Stewart seems into pipe cleaner art. So if you're kids are looking for Christmas art work for Bendaroos they can print these out and follow the instructions and look at the finished art to help them along with their projects. You might not be using the exact same materials but kids can at least get some ideas from these pics.
Jewelery
Creatures
Candy Cane
Snowman
snowflake - more complex
reindeer - more complex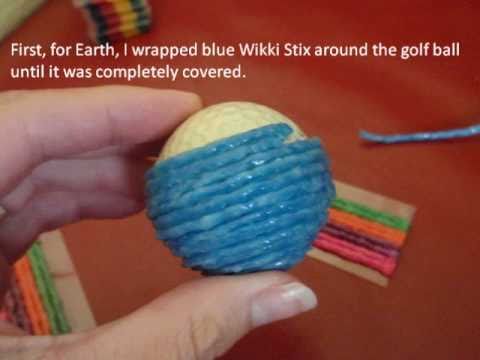 Bendaroos and Wikki Stix arts and crafts toys seem to be better suited for kids with a lot patience, a creative mind and fairly good manual dexterity. Otherwise they just might end up on a shelf somewhere gathering dust!