Yoshi Blade is a special knife for those of us who are tired of cutting fingers while slicing and dicing fruit, vegetables and bread.  I'm sure you've seen many over-the-top infomercials over the years with their patented ceramic knives. So is Yoshi Blade any different than the rest?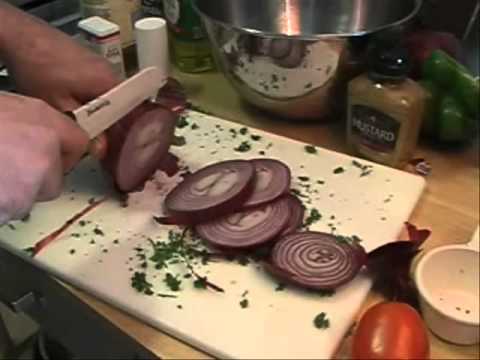 What's So Great About the Yoshi Blade
The ceramic blade is made from Zirconium Oxide which is 40% stronger than steel.
The knife won't rust or pit and never dulls.
Yoshi Blades are guaranteed for life.
Positive Points
It's a non serrated knife which creates a safe environment in the kitchen.
No need to buy a new knife set or sharpen an existing one. You can buy one blade and do it all. (almost all)
With the tests I've seen, it works excellent for super thin slices of bread, tomato, onions, carrots, cucumber and pineapple.
It's the perfect size knife with comfortable handles.
Both the knife and peeler cut fruits and vegetables with ease and do a wonderful job.
Negative Points
It's a slicing knife and not meant for chopping.
You can't put it in dishwasher.
No cutting frozen food, hard cheeses or meat with bones.
Dont put it near a heat source.
Don't use it on hard surfaces.
Use only plastic or wood cutting boards.
The Yoshi Blade is comparable to a very expensive knife set. If you can't afford that, then Yoshi Blade may be for you. Of course you can't replace all your knives since you can't use this blade for cheese, meat or frozen foods. For $19.99 plus s/h you get two peelers and two knives. You can pick them up at www.yoshiblade.com and eBay USA.  By the way, if you want to see how the Handy Chef does in a real live test, have a look here.
{ 7 comments }